Enjoy your cruise

"My guests commented that it was their most memorable family holiday ever which is testament to your constant attention to detail and unfailing service."
Captain Duncan McKay M.Y. Jeremy 33.5m

CONTACT noumea ocean
or read the captain's reviews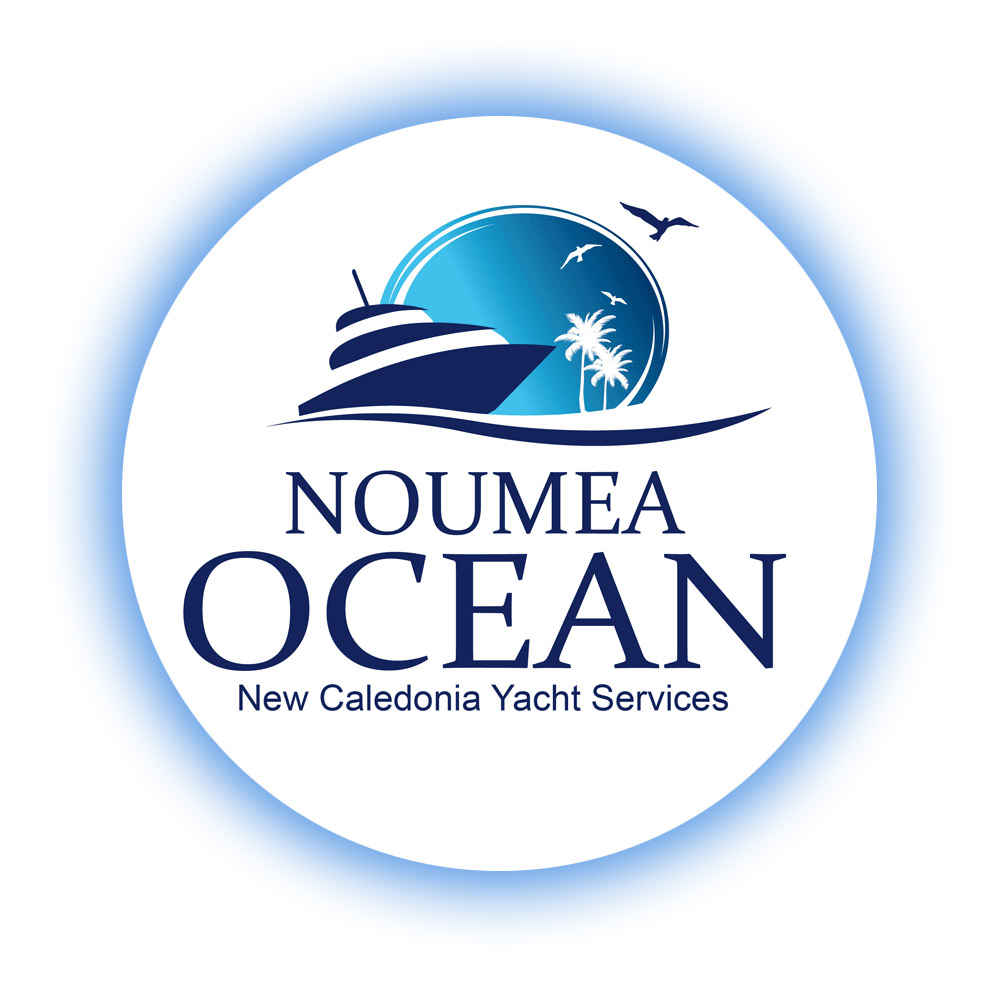 Yacht Agent Noumea Ocean

"One of the very special things about Chloe is that she very obviously enjoys helping the yachts. She's bright, intelligent, perfectly fluent in English and French, and has a cheerful and energetic attitude." Captain Greg Palmer M.Y. Espiritu Santo 30m

The Captain's
Executive Assistant
Noumea Ocean's Yacht Agent is the Captain's first line of communication with the New Caledonia Society; from government officials to the local bakery.
Our Yacht Agent "Executive Shield" guards the yacht against unwelcome surprises by assuring all official paperwork is completed properly and offering timely advise and support to the Captain should the yacht require special permissions.
Government Requirements

"I am still amazed how you managed to organize exit clearance for our incoming crew; getting the shuttle from Tontouta airport to stop at immigration (which was supposed to be closed for the weekend) so our crew could get his passport stamped for departure! It allowed us to depart quickly to capture a favourable weather window."
Captain Per Rold - S.Y. Cecilie

Noumea Ocean assists the Captain in navigating the complex waters of New Caledonia Government requirements for visiting yachts."

Customs
Clearance, crew lists, equipment, stores aboard, duty free imports and exports, on-board custom secured stores, special requirements.

Immigration
Inward and outward clearance, crew, guest, owner travel documents, visa advice.

Quarantine
Prohibited import advice, inspections, pets

Maritime Affairs

Port Movements, Access to Restricted Maritime Reserves,

Special Government Permissions

Noumea Ocean regularly arranges for special permissions for Super Yachts and Expedition Vessels that require special government permissions for their equipment or activities.

Special permissions require advance notification to avoid delays.

Civil Aviation

Permission to fly helicopters and ultralights

Department of Roads and Transport

Permission to use motorcycles, amphibious vehicles or other vehicles on New Caledonia public roads.

Provincial Governments

Permission to conduct commercial filming operations, scientific research, access to restricted marine reserves.

Pilotage

Vessels over 60m require Pilots on first arrival in New Caledonia coastal waters.
Designer Itineraries
"Chloe gave us the best navigational information and islands to explore. Her local knowledge is exemplary."
Captain Greg Numa M.Y. Vegas - 37m

Noumea Ocean knows cruising in New Caledonia and will work with the Captain to design cruise plans suitable for the vessel and optimized for the interests of the owners and guests.
Noumea Ocean works in association with the producers of the world renowned Rocket Cruising Guide to New Caledonia and clients are encouraged to order the guide to coordinate creation of itineraries and make their cruise easier and safer.
Project Management
"Chloe orchestrated all our repairs, custom clearances and assisted us with the best trades people in Noumea." Captain Greg Numa - M.Y. Vegas - 37m

Noumea Ocean organizes complex repair projects with riggers, welders, machinists, carpenters, fitters, painters, mechanics for diesel engines and outboards, fiberglass workers, crane operators, ship yards and a range of maritime and industrial supply facilities.
If New Caledonia does not have the talent or parts needed for a special repair job we help arrange to have the parts or experts flown in.
If your yacht needs repairs we'll get it done.
If you need parts and supplies shipped to your yacht no matter what country you are cruising in, we can recommend the best trans-shipping service for cruising yachts.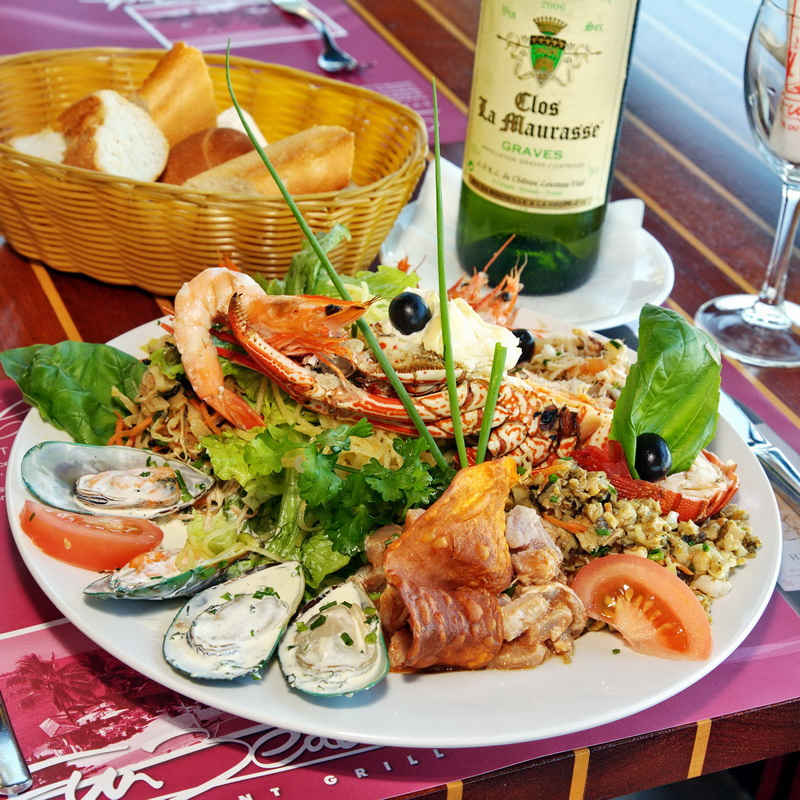 Supplies
"My warmest thanks for all you have done to make our stay in New Caledonia great. We have had a fabulous cruise that the owners enjoyed very much."
Captain Glenn Gorman M.Y. Gran Finale - 44.8m

Noumea Ocean will work with your chef and chief stewardess to supply the very best French Wines, stock up on European, Australian, New Zealand or local foods. Locally grown organic vegetables can be delivered right to the yacht.

Noumea has a range of catering services that will deliver anything from Pizzas to full Gourmet dinners to the yacht.
Reservations
"I have no hesitation in recommending the shore side support services of Noumea Ocean to any large yacht fortunate enough to visit New Caledonia."
Captain Gregory Monks S.Y. Sarissa - 43m

Noumea Ocean Reservations begin with your Marina Berth and continues with reservations for the Owners, Guests or the Crew in gourmet restaurants, air travel (locally and internationally), hotel reservations, transport (from economy cars to limos to buses), and arranging for tours, treks, diving expeditions, health spas, dental or medical appointments.
Contact Noumea Ocean now

Sign up with Noumea Ocean to enjoy a worry free, fun cruise in New Caledonia

CONTACT NOUMEA OCEAN